Forged by Fire.
Guided by Faith.
Rev. Fred Shuttlesworth was raised in the crucible of segretated Birmingham, but he was forged by its attempt to kill him. In December, a new documentary explores the life and legacy of an unrelenting freedom fighter who inspired liberation movements all over the world.
COMING IN DECEMBER, 2022
Anti-integration students protest outside Phillips High School.
Rev. Fred Shuttlesworth's home after it was destroyed by a bomb on Christmas night, 1956.
Rev. Shuttlesworth on a hospital gurney after his beating by the KKK when he tried to enroll his children at the all-white Phillips High School.
Rev. Shuttlesworth speaks to a newsman during the Freedom Rides in 1961.
Revs. Ralph Abernathy, Martin Luther King Jr, and Fred Shuttlesworth in Selma, AL.
Rev. Shuttlesworth leads a march prior to his arrest during 1963 demonstrations in downtown Birmingham.
Fred Shuttlesworth speaking to a police officer and other men during an attempt to integrate buses in Birmingham, Alabama.
Revs. King, Shuttlesworth, and Abernathy speak to reporters in the courtyard of the AG Gaston Motel in Birmingham.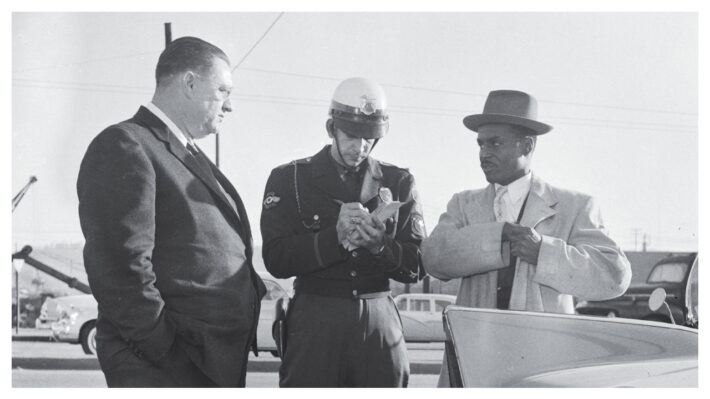 Alabama Humanities Alliance
Alabama Power Foundation
Medical Properties Trust
The Comer Foundation
Robert R. Meyer Foundation
Mike & Gillian Goodrich Foundation