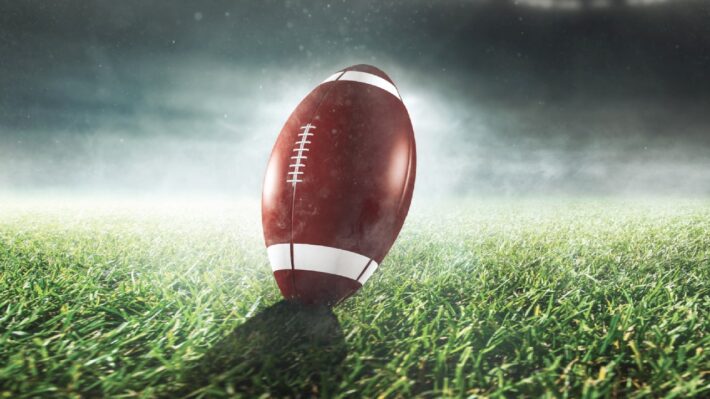 ---
The Alabama Public Television Super 7 Championships Presented by Protective
Wednesday, Nov. 30 - Friday, Dec. 2
Alabama Public Television will broadcast Alabama's State High School Football Championships live from Jordan-Hare Stadium in Auburn, Wednesday, Nov. 30 – Friday, Dec. 2 with digital viewing on the NFHS Network. The action kicks off Wednesday afternoon at 2:00pm with the Girls Flag Football Championship followed at 7:00pm by the Boys Class 7A final. Three games we'll be played each of the following two days.
"This is an opportunity we've been interested in for many years," said APT's interim executive director, Phil Hutcheson. "Several other public television stations carry their state's championship games and they are very popular. Georgia Public Broadcasting has the highest ratings for public television in the country when they present their coverage."
This is the first time APT has carried the annual high school football championships, made possible by a partnership with the Alabama High School Athletic Association and NFHS Network, and support from a number of generous sponsors. APT will also carry the state high school basketball championships February 27 - March 4.
GAME SCHEDULE
WEDNESDAY, NOV 30
1:30  AHSAA Super 7 Day 1 Opening Show  (Updated Time)
2:00   AHSAA Flag Football Championship Game - Auburn vs. Oxford  (Updated Time)
7:00   AHSAA Class 7A Championship Game - Auburn H.S. Tigers vs. Thompson Warriors
THURSDAY, DEC 1
10:30  AHSAA Super 7 Day 2 Opening Show
11:00 AHSAA Class 3A Championship Game - St. James vs. Piedmont
3:00   AHSAA Class 1A Championship Game - Leroy vs. Pickens County
7:00   AHSAA Class 5A Championship Game - Charles Henderson vs. Ramsay
FRIDAY, DEC 2
10:30  AHSAA Super 7 Day 3  Opening Show
11:00 AHSAA Class 4A Championship Game - Cherokee County vs. Andalusia
3:00   AHSAA Class 2A Championship Game - Fyffe vs. B.B. Comer
7:00   AHSAA Class 6A Championship Game - Mountain Brook vs. Saraland
APT will carry an updated late edition of the PBS NewsHour each night at 11:00pm.
APT's coverage of the Super 7 Championships Presented by Protective is limited to broadcast. The NFHS Network has those rights. The coverage will not be available through APT's livestream or on YouTube TV.
See the 2022 High School Football Playoff Brackets
THANKS TO OUR SPONSORS!