PBS Kids Channel
Premiering January 16, 2017!



Alabama Public Television is pleased to announce the addition of a new digital channel to serve the needs of children and families across the state. The PBS Kids Channel will hit the air on Monday, January 16, 2017, marking a new era for the nation's most trusted provider of educational media for children. The PBS Kids Channel service will also include a live stream on digital platforms.

"This should be terrific news for parents and children everywhere in Alabama," says Roy Clem, executive director of Alabama Public Television. "PBS Kids programming is proven to help children start school better prepared to learn and makes them more successful throughout school. The new PBS Kids Channel will make sure they can benefit from these programs 24 hours a day, including primetime and other after-school hours when viewing among families is high. Viewers will also be able to watch the channel's live stream through pbskids.org and on the PBS KIDS Video App, which is available on a variety of mobile devices, tablets and over-the-top platforms such as Roku, Apple TV, Amazon Fire TV, Android TV, Xbox One and Chromecast."
The live stream complements on-demand clips and full episodes, which will continue to be available for free on the PBS KIDS Video App and streaming via pbskids.org. Streaming on pbskids.org accounts for nearly half of all time spent watching kids videos online, and the site is #1 in the kids category for total views and minutes spent. Across digital platforms, PBS KIDS averages 419.8 million streams per month.
"Parents know that PBS KIDS makes a difference in their children's lives, which is why so many have said they would value having access to our content throughout the day. Television continues to be the most widely used platform for children's educational content, especially among low-income families," says PBS President and CEO Paula Kerger. "The new PBS KIDS 24/7 channel and live stream offered by local member stations ensure that educational media is available to all families, all the time and via a platform that works for them. Given that 54% of all children nationwide do not have the opportunity to attend preschool, providing access is a critical element of our public service mission."

Following its initial launch, the live stream experience will expand to offer an integrated games feature, enabling children to toggle between a PBS KIDS show and an activity that extends learning – all in one seamless digital experience. The live stream and games feature is grounded in research demonstrating that measurable gains in learning are achieved when children engage with PBS KIDS content on multiple platforms. The games will align with the learning goals of each TV series, deepening children's involvement and supporting learning.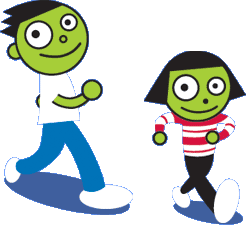 These new, free services will provide learning opportunities for all children:

- PBS stations reach more kids aged 2-5, more moms with children under 6 years old and more children from low-income families than any other kids TV network.v PBS KIDS is the leader in streaming video, with pbskids.org placing first in the kids' category for total video views and minutes spent.vi In a recent survey, PBS KIDS led all networks in improving kids' behavior with 74% of parents saying their child exhibits more positive behavior after engaging with PBS KIDS.

- PBS serves all children and attracts a higher proportion of viewers from Hispanic and low-income households, compared to their representation in the U.S. population.

- Research confirms that PBS KIDS media content helps children build critical skills that enable them to find success in school and life, while also helping parents increase their own engagement. A recent study conducted by WestEd found that PBS KIDS resources can help narrow the math achievement gap for children from low-income families and better prepare them for kindergarten. Additionally, parents' awareness of their children's math learning increased significantly – as did their use of strategies to support their children's learning.

The PBS KIDS 24/7 channel will include popular favorites, such as DANIEL TIGER'S NEIGHBORHOOD, ODD SQUAD, WILD KRATTS and DINOSAUR TRAIN; the new series NATURE CAT and READY JET GO!, which debuted February 15; and SPLASH AND BUBBLES, a series from The Jim Henson Company that premieres in November 2016. The schedule of children's programming on APT's main channel will be different from the 24/7 channel, offering families a variety of options.

Family Time with TV