APT Seeks Young Heroes for 2024
Do you know a student in grades 9-12 who has excelled in academics, given of themselves through public service, overcome adversity, or inspired others through deeds and strength of character? If you know someone who you think should be recognized for these accomplishments,  as well as win a laptop computer, prizes, and a scholarship award of $10,000, nominate them before January 26, 2024.
must be received by January 26, 2024.
Each year, Alabama Public Television recognizes five Alabama high school students as Young Heroes. Each student receives a scholarship and other prizes. Selection is based on the student's grades, school participation, community support and, most important, having overcome some sort of extraordinary difficulty or hardship.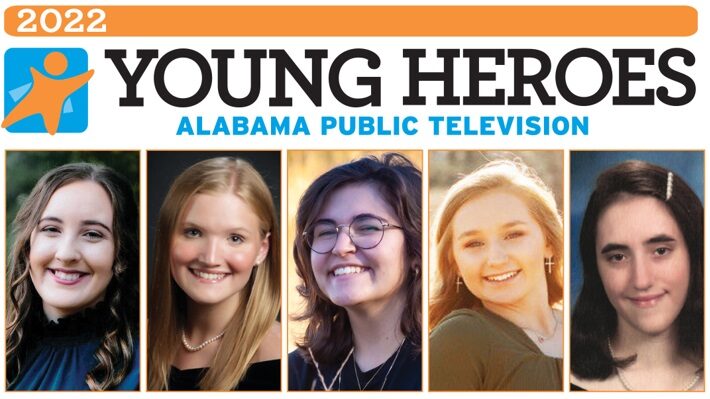 view 20+ years of heroes
Since 2001, Alabama Public Television has honored those young heroes that have made their school and communities a better place. Visit our Young Hero gallery and search by year to find that class' young heroes. View video, biographies, and more!
Our 2023 APT Young Heroes