---

MONDAY at 9:00PM
There was a time when on Halloween night you might see trick or treaters dressed up as John Travolta in the movie Saturday Night Fever - or perhaps even wearing the attire of one of The Village People. Disco began to dominate American popular music in the 1970s, taking over clubs, radio stations, and record sales... even films.  But not everyone loved the music. Die hard rock fans viewed disco as shallow and superficial - and possibly something worse. The War on Disco, a new documentary produced by Lisa Q. Wolfinger and Rushmore DeNooyer for AMERICAN EXPERIENCE, explores the rise of disco and the culture war that it ignited.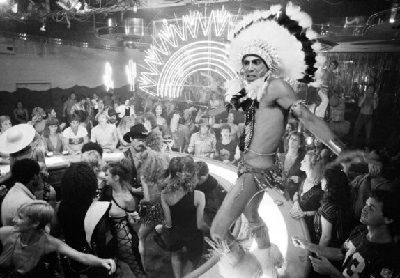 Originating in underground Black and gay clubs, disco had unseated rock as America's most popular music by the late 1970s.  Its roots lay in the urban subculture, and the artists who created it were predominantly African American and Latino. In the gay dance clubs where it first flourished, disco was much more than music — it was an expression of pride.
Chicago DJ Steve Dahl played the music of AC/DC, Aerosmith, the Rolling Stones and other rock groups at WDAI Radio. On Christmas Eve 1978, he was told that the station was changing formats to disco and he was out of a job. Dahl was snapped up by a new radio station, WLUP, but feeling bitter and betrayed by WDAI, his anti-disco diatribes began and proved popular with audiences.
"Disco was about electronic music; disco fans liked the clubs where if you didn't look good enough, you couldn't get in," said Lee Abrams, inventor of the "Album Oriented Rock" (AOR) radio format. "Rockers loved big concerts, real drummers, real guitar players — rock was about jeans and a T-shirt. . . Rockers were just angry at disco because they felt sort of threatened by it."
War on Disco recounts the events of July 12, 1979 when a promotional event designed to increase attendance at a White Sox game at Chicago's Comiskey Park and billed as a "Disco Demolition Night" drew a crowd of more than 50,000, and resulted in a mob storming the field and destroying the batting cage, bases and more.