---
SPECIAL PROGRAMMING NOV. 5 - 12
Join Alabama Public Television this coming week for special programming that explore the struggles, triumphs and legacies of our nation's heroes.
From the citizen-soldiers who fought in the nation's earliest conflicts, to the men and women in today's all-volunteer armed forces,  AMERICAN VETERAN presents a rich and deeply moving story told through personal remembrances that draw civilian viewers into an unfamiliar culture. In this four-part series airing Sunday, Nov. 5 from 2:00pm - 6:00pm, every voice is a veteran's, from hosts to interviewees. Their stories contribute to our evolving understanding of the relationship between Americans who have served and those who have not.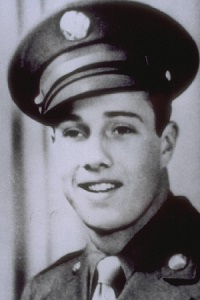 Highlighting the "Greatest Generation" is the new documentary BOB DOLE, ITALY AND WORLD WAR II airing on Monday, Nov. 6 at 9:00pm. Some of the most brutal, merciless and chaotic fighting of World War II took part in the mountains of Italy and lasted until the final days of the war. Even as the Allies advanced into the heart of Berlin in May of 1945, the battle for Italy continued. The film explores one of World War II's most desperate campaigns and the young lieutenant from Kansas whose unforgettable ordeal in Italy would shape his life of public service.
Monday at 10:00pm, following Bob Dole, retrace the horrifying journey of an American POW in DEAR SIRS. After discovering an archive detailing the journey of his grandfather as an American POW during World War II, a young man from Wyoming sets out 75 years later to retrace his footsteps across Germany on bicycle, piecing together an untold story in effort to understand the man who helped raise him.
Thursday, Nov. 9 at 9:00pm, we present an encore of one of our most popular documentaries, WWII: ALABAMA REMEMBERS, featuring the personal recollections of Alabamians who served during the war, from Pearl Harbor to the liberation of Nazi concentration camps.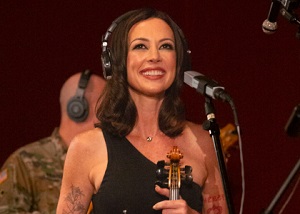 Join us on Friday, Nov. 10 at 8:30pm for SALUTE TO SERVICE: A VETERANS DAY CELEBRATION featuring Alabama singer/songwriter Amanda Shires and the United States Army Field Band. Jon Stewart, comedian and recent recipient of the Kennedy Center Mark Twain Prize for American Humor, hosts the celebration alongside a stellar lineup of performers, including country music artist Mickey Guyton and Broadway star Mandy Gonzalez. The special is a heartfelt showcase of musical diversity and award-winning singing talent. The special will also introduce real-life heroes like Medal of Honor recipient and Green Beret Colonel Paris Davis – a Vietnam War Veteran – and trailblazer Evelyn Kandel, a 90-year-old Korean War-era veteran who paved a way for women to serve their country. Stewart sits down with veterans of all service branches and generations to explore stories of courage and camaraderie.