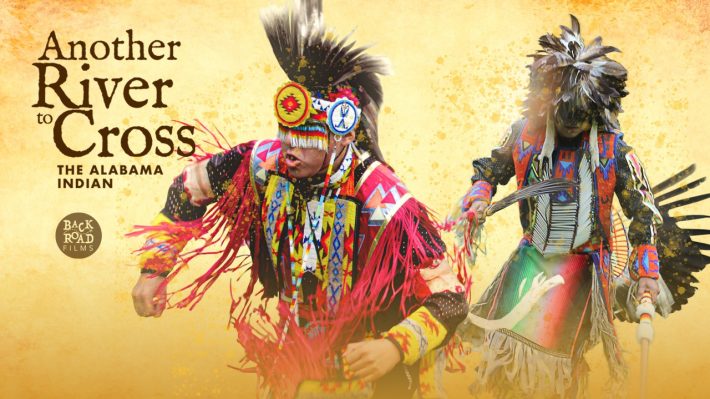 ---
Premieres Thursday, April 15 at 9:00pm
The new documentary Another River to Cross - The Alabama Indian explores the Indian presence in Alabama, which dates back some 10,000 years. The film includes conversations with members of tribes, scholar interviews, narrated history, archival objects and photography, songs, music, historic art, contemporary events & historic site cinematography.
Produced by local filmmaker Tommy Vincent Wier with help from Back Road Films, Cahaba New Media and the non-profit Birmingham International Educational Film Festival, Another River to Cross visits many of Alabama's cultural and historic sites, including Russell Cave National Park, Moundville, Fort Mims, Fort Toulouse/Fort Jackson, Horseshoe Bend National Park, the "Indian Canal" at Ft. Morgan, Waterloo, Oakville, Bessemer, Black Warrior Town (Sipsey), and others. These locations help tell the story of early Indian settlement, complex civilization, and the conflicts with Europeans that eventually led to the removal of Alabama Indians on the Trail of Tears.
In addition to the April 15 premiere, Another River to Cross will be rebroadcast on Sunday, April 18 at 2:00pm. The film is also scheduled for a Facebook Live Event, and a YouTube Live Event on Sunday, April 18 at 2:00pm.
Support for Another River to Cross was provided in part by the Alabama Humanities Foundation, The Alabama State Council on the Arts, Robert R. Meyer Foundation, Alabama Tourism Department, the Jefferson County Manager's Office, and the Jefferson County Commission.