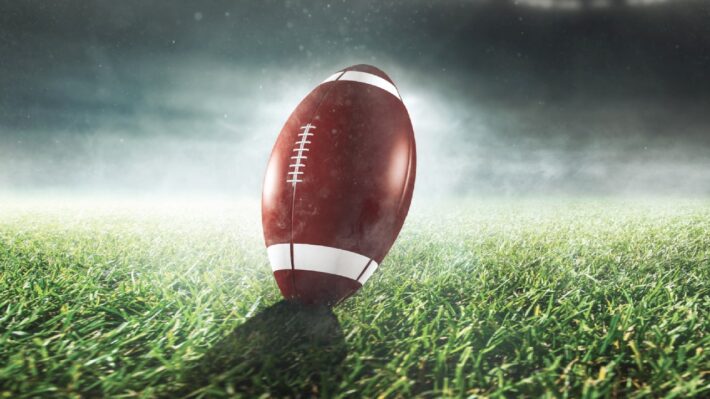 ---
The Alabama Public Television Super 7 Championships Presented by Protective
Friday 10:30am - 11:00pm
Alabama Public Television again presents live broadcast coverage of the Alabama's State High School Football Championships. The action continues at Jordan-Hare Stadium in Auburn, with coverage beginning at 10:30am. Three games will be played today as the championships draw to a close.
APT's coverage of the Super 7 Championships Presented by Protective is limited to broadcast.  The coverage will not be available through the APT livestream or on YouTube TV. Livestreaming of the game is available through NFHS Network.
This is the first time APT has carried the annual high school football championships, made possible by a partnership with the Alabama High School Athletic Association and NFHS Network.  APT will also carry the state high school basketball championships February 27 - March 4.
GAME SCHEDULE
WEDNESDAY ACTION
2:00   AHSAA Flag Football Championship Game - Auburn 26, Oxford 6 Final
7:00   AHSAA Class 7A Championship Game -   Thompson 49, Auburn 24  Final
THURSDAY ACTION
10:30  AHSAA Super 7 Day 2 Opening Show
11:00 AHSAA Class 3A Championship Game - St. James 45,  Piedmont 28 Final
3:00   AHSAA Class 1A Championship Game - Leroy 42,  Pickens County 20 Final
7:00   AHSAA Class 5A Championship Game - Charles Henderson 20, Ramsay 41 Final
FRIDAY, DEC 2
10:30  AHSAA Super 7 Day 3  Opening Show
11:00 AHSAA Class 4A Championship Game - Andalusia 28, Cherokee County 7 Final
3:00   AHSAA Class 2A Championship Game - Fyffe 40, B.B. Comer 28 Final
7:00   AHSAA Class 6A Championship Game - Mountain Brook 17,  Saraland 38 Final
APT's livestream and the PBS Apps will follow the regular PBS schedule during the games, including PBS NewsHour at 6:00pm and Washington Week at 7:00pm. APT will broadcast an updated late edition of the PBS NewsHour at 11:00pm.
THANKS TO OUR SPONSORS!