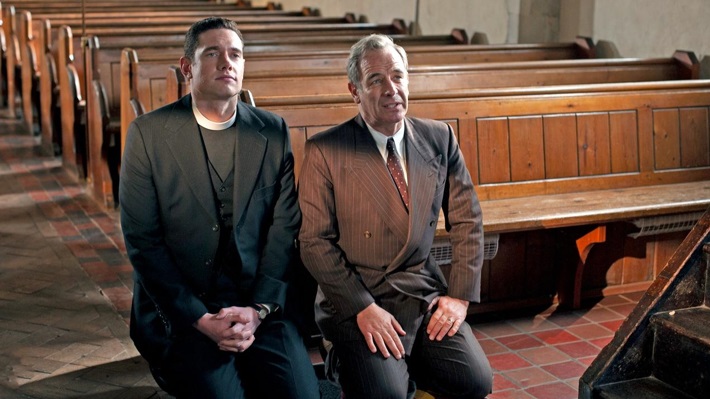 ---
SUNDAY NIGHT
Our Summer of Mystery continues this weekend with the dramatic finales of Ridley and Grantchester on Masterpiece. Here's what to look for Sunday:
7:00 Ridley: Numbered Days, Part 2
Ridley makes a shocking connection between a murder case and the arson attack which killed his family.
8:00 Grantchester on Masterpiece, Season 8 Part 5
Geordie is placed on desk duty as Elliot contrives to force him to resign. The next murder case is handed to Larry, who wisely enlists the help of Miss Scott.
9:00 Grantchester on Masterpiece, Season 8 Part 6
Will has disappeared, but with Bonnie about to give birth, Geordie must find him and bring him to his senses before it's too late.

COMING UP...
After this week our mysteries take a break for a couple of weeks. Next Sunday night, join us behind the scenes of All Creatures Great and Small on MASTERPIECE with the cast and creators. Learn how every detail is researched for authentic period sets and costumes and celebrate how the series takes viewers back to a simpler time.
On Sunday, August 27, join us for the three-part What to Do When Someone Dies, which was a hit on Passport during the Spring. Ellie's husband was killed in a car accident. A woman was in the car with him and also killed. But who was she? Was Ellie's husband having an affair? Was their accident really an accident? It's a thriller filled with twists and turns, August 27.
WHAT TO DO WHEN SOMEONE DIES