---
Alabama Public Television's Create TV channel is now available to Alabama viewers online! Now you can live stream all four of APT's digital channels through the website on a computer, tablet or smart phone.
Fans know that Create TV features public television's most popular lifestyle content across the genres of food, travel, home & garden, arts & crafts, fitness and living. Create has become an audience favorite in Alabama since we began broadcasting it in 2006 as one of our first digital channels.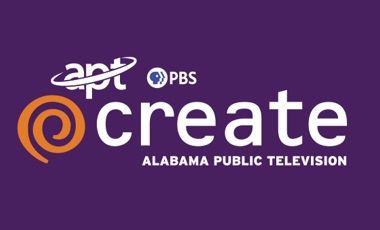 APT began live streaming our main channel just over a year ago as part of our response to the pandemic, to provide as many viewing options as possible for students learning at home. We began streaming the World Channel a few months later.
Interest in online live streaming has been growing among APT viewers including "cord-cutters" and the many fans who prefer to watch on other platforms. The linear live streams feed directly from our broadcast, so you can enjoy the scheduled content wherever you are.
The Create TV schedule is available both on APT's web schedule page and at CreateTV.com. Tune in and explore your own creativity!