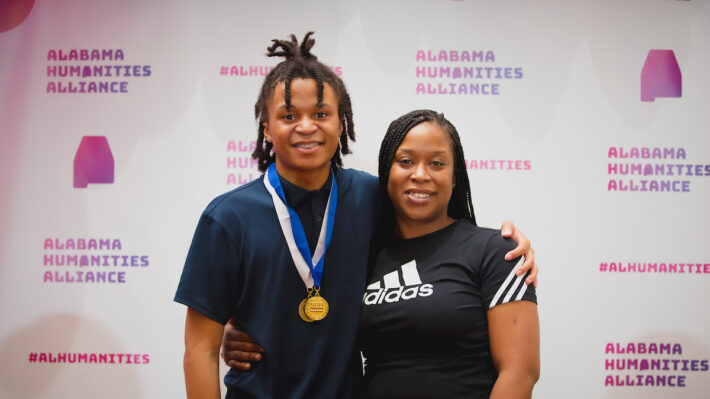 ---
We're excited to share the winner of the 2023 Peggy Haywood Hair Award of Merit, Ddwayne Lockett-James of Murphy High School in Mobile!
Ddwayne's award-winning documentary effort is entitled, "How Did Alabama Dry Dock and Shipbuilding Company Help Shape the Future of Mobile, Alabama?"​ Ddwayne's school sponsor for AHD is Sarah Woltring, IB History and Spanish teacher at Murphy High School.
The Peggy Haywood Hair Award of Merit is part of Alabama Humanities Alliance's Alabama History Day competition.
This award honors Peggy Hair's longtime interest in Alabama history and expresses gratitude for her work building a network of Alabama Public Television friends and supporters. APT is particularly interested in nurturing young filmmakers who will become Alabama's future storytellers.
Learn more about this competition and this award HERE.
Congratulations Ddwayne!