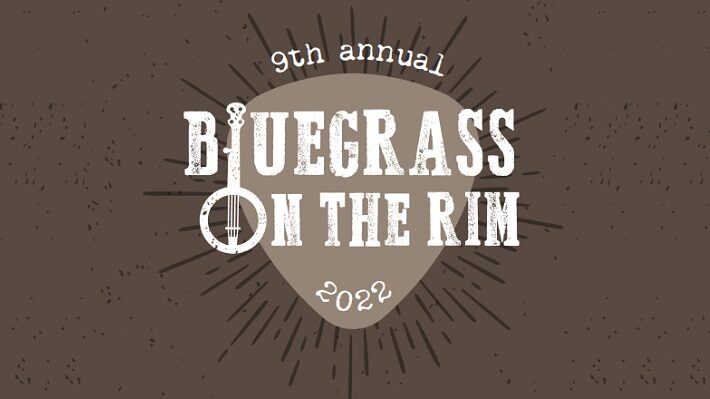 ---
JUNE 11TH CONCERT WILL BE SEEN IN JULY ON APT
The Jacksonville State University Canyon Center presents its 9th annual Bluegrass on the Rim concert on Saturday, June 11th, featuring incredible performances from all-time favorite bluegrass bands, Foggy Hollow and Valley Road, and the return of Birmingham's famed Three on a String. Cameras will capture the music for later broadcast on Alabama Public Television.
"This will be our third Bluegrass on the Rim concert," says APT's Programming and Public Information Director, Mike McKenzie. "The Canyon Center is a beautiful venue there on the edge of the Little River Canyon National Preserve. We know our viewers will be excited to see these great performers again."
Doors to the June 11th live concert  will open at 6 pm with music beginning at 7 pm. Tickets can be purchased from the Canyon Center's website in advance for $25 each,  or the day of the show in the gift shop for $30. (The event is not a fundraiser for APT.)  The event will be outdoors, under the stars, so please bring your own chair and/or blanket. Coolers and leashed pets are welcome.
"There's nothing better than friends and family on a summer evening, listening to Bluegrass on the
Rim!" said Pete Conroy, Canyon Center director. "It's an annual tradition, rich with the best music, food and memories, not to be forgotten."