---
Watch Live Monday, Nov. 6 at 9 pm
The fighting in the mountains of Italy in WWII was so horrendous that the famed American 10th Mountain Division, customarily found on skis, was called into the fight. One of those soldiers in the 10th Mountain Division was Bob Dole, later a famed Senator from Kansas and Presidential candidate. Dole was severely wounded in the Italian mountains on Hill 913 outside of Castel d'Aiano.
NOW STREAMING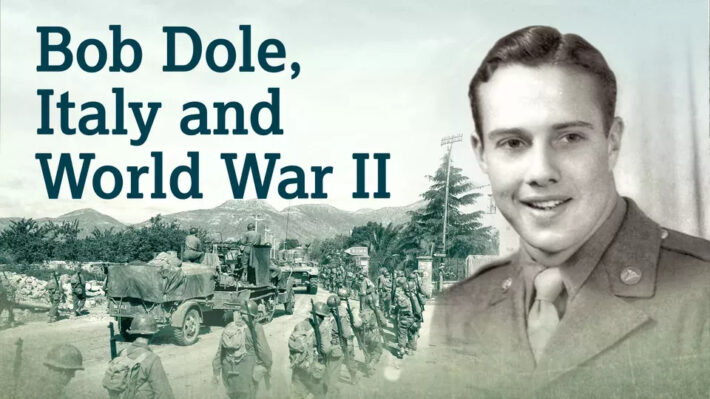 MORE FROM THE BOB DOLE COLLECTION
PBS NEWSHOUR A look at the life and legacy former Kansas Sen. Bob Dole (2021)
A look at the life and legacy of former GOP Majority Leader, presidential nominee Bob Dole.
SIMPLE CIVICS What is the Bayh-Dole Act? (2022)
Senator Birch Bayh's final piece of landmark legislation is known as the Bayh-Dole Act (or the Patent and Trademark Law Amendments Act).
KTWU I'VE GOT ISSUES IGI:12 Remembering Bob Dole (2021)
In this episode of I've Got Issues, we honor the late Senator Bob Dole and his accomplishments and his impact on the political process. Hosted by Bob Beatty.
TEXAS MONTHLY TALKS Bob Dole (2008)
Dole discusses his long life of public service and the state of politics today.