---
JOIN THE FAMILY!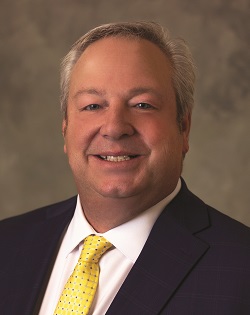 This week on APT you can enjoy concert specials featuring Whitney Houston, Kenny Rogers, Joe Bonamassa, Lynyrd Skynyrd and some of the biggest stars on Broadway. Go behind the scenes of All Creatures Great and Small on MASTERPIECE. Travel with Rick Steves and celebrate scenic railways. These are some of the highlights of our August Member Celebration on Alabama Public Television. I hope you'll tune in and show your support for APT with a new or additional contribution.
We are so grateful to the thousands of individuals and families across the state whose financial support makes all of your favorite local and national PBS series possible.  Your gift today will pay you dividends 365 days a year and bring music, drama, news and children's programming to everyone in Alabama.
Our Fall Season begins in less than a month and is filled with great drama including new seasons of Hope Street, Professor T and Doc Martin as well as MASTERPIECE series Unforgotten and Van der Valk.  We'll bring you a new season of America Outdoors with Baratunde Thurston and new documentaries from American Experience and American Masters. We'll share a fabulous new documentary from Norton Dill on the restoration of Birmingham's Lyric Theatre and premiere Slat Slayton's film Mighty: The Life and Legacy of Pat Dye.  Help us pay for these and for more wonder, drama, stories and celebrations in the coming year.
Thank you!

Wayne Reid
Executive Director
Alabama Public Television